Quintel designs, develops and delivers advanced high-efficiency, high-performance antenna solutions that help mobile operators to increase efficiency, enhance quality-of-service, slash costs and accelerate ROI. Quintel is radically transforming wireless infrastructure with feature-rich antenna technologies that make networks more efficient and more profitable. An innovator in low-impact and high-output solutions, Quintel simplifies rollout complexity with practical antenna solutions that quickly boost capacity and coverage within diverse heterogeneous networks.

ALT's Mission: To supply every customer with quality products at competitive pricing, while maintaining exceptional customer support. Serving the construction industry since 1987, ALT is a leader in manufacturing & distributing, specializing in wireless site accessories, grounding components, and lightning protection materials. ALT also offers electrical components, hardware, tools, safety equipment, & contractor supplies. Count on ALT as your one-stop mAteriaL soluTions superstore!

Raycap is a technology solutions provider offering industrial surge protection, connectivity, and telecom, energy and transportation infrastructure solutions that support and protect the world's critical infrastructure. Since 1987 Raycap has built a worldwide organization with offices and production facilities throughout North America and Europe. The 2018 acquisition of STEALTH Concealment Solutions in South Carolina USA supports Raycap's initiative to enable the rollout of 5G and next-generation telecommunications networks in North America and beyond. STEALTH was founded in 1992 and pioneered the wireless concealment industry with the country's first RF-transparent antenna concealment systems. Twenty-five years later the STEALTH brand covers the entire wireless industry with the largest variety of custom concealment structures. With STEALTH's concealment industry expertise, Raycap | STEALTH can handle large or small concealment product rollouts with one goal in mind: To provide the best customer service, product design, engineering, manufacturing, aesthetic requirements, and ease of installation to be a one-stop-shop for carriers. 



Anritsu is a provider of innovative communications test and measurement solutions. Anritsu engages customers as true partners to help develop wireless, optical, microwave/RF, and digital solutions for R&D, manufacturing, installation, and maintenance applications, as well as multidimensional service assurance solutions for network monitoring and optimization. Anritsu also provides precision microwave/RF components, optical devices, and high-speed electrical devices for communication products and systems. The company develops advanced solutions for emerging and legacy wireline and wireless technologies used in commercial, private, military/aerospace, government, and other markets.

Ubiqam focuses on innovation in smart antenna and interference cancellation technologies enabling wireless service providers to extract the most out-of their spectrum and upgrade their mobile broadband network to unprecedented capacity and spectral efficiency. Ubiqam's UBiFiX™ products enable cellular base-stations to maintain their high quality operation and capacity in the presence of strong foreign interference generated by narrow and wide-band signals while performing acquisition and tracking automatically. The company's solution has been successfully deployed by leading global cellular operators, protecting 3G and 4G/LTE sites from a broad range of interference scenarios.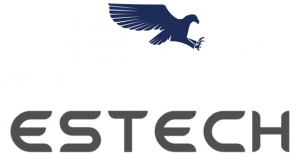 Estech LLC is a national leader of magnetic bracketing solutions in the telecommunication industry. Fifteen years of water tower and civil engineering experience led to the innovations of Estech's products utilizing high strength, rare-earth magnets in conjunction with stainless steel components. Our products are designed with the integrity of your high-performance coating system in mind in conjunction with a cost-affordable solution to welding. 
    Our mission is to create a safer environment on steel structures and water towers across the United States. Our products support a number of State and Federal codes pertaining to proper cable and conduit management and instillation on your structures. Estech is providing a new resource for improving State and Federal safety compliance and coatings protection accompanied with ease of installation of our products.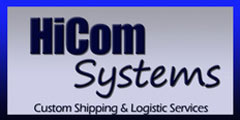 HiCom Systems is a contract logistics center for the telecommunications industry. HiCom systems maintains a following with both carriers and manufactures due to its unprecedented performance including time to market, logistic efficiency and customer specified packaging. Hicom Systems can provide the following services: Coax Spooling, Site Kitting, Logistic Coordination, Inventory Management, 24 hour delivery, Long Term Material Storage, and can accommodate any additional custom need not listed above.